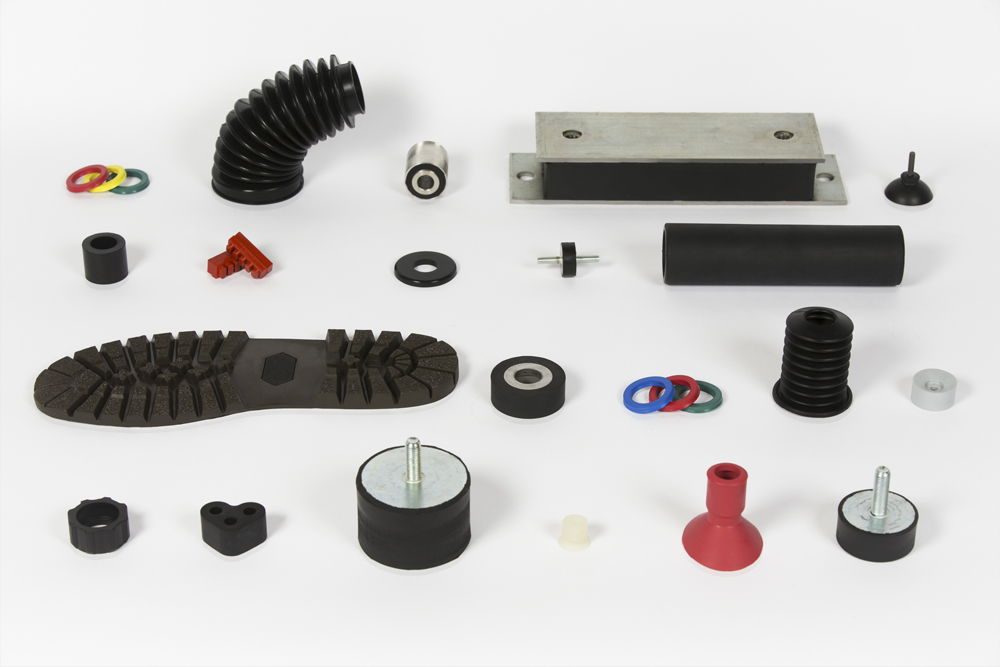 Rubber and silicone moulding
For almost 50 years Special Rubber deals with rubber and silicone moulding.
Rubber and silicone moulding are performed thanks to the use of heated platen hydraulic presses which shape and vulcanize the compounds, by applying heat and pressure in a metal mould of suitable shape and size. The refined rubber and silicone moulding techniques allow us economic processes, fast work phases and high quality.
How to mould the rubber
Rubber moulding or vulcanization is a totally industrialized process which, however, has its roots in the early 1800s.
It is mainly based on a chemical reaction that determines the formation of bonds between polymeric macromolecules. The molecular structure resulting from this reaction gives life to a product with excellent elastic properties, characteristics of hardness and constant modulus in a wide range of temperatures and little tendency to crystallize.